Designing Dragonflies Scarves
Offering Original Handcrafted Works of Art by Katherine Stein from Raleigh, North Carolina
Treat Yourself to an Artisan Designed Scarf
We are proud to be an exclusive retailer for Katherine in the Cincinnati area. All hand-dyed silk scarves crafted by this fabric artist based in North Carolina.
One-of-a-kind Designs
Our Designing Dragonflies line of scarves feature displays of breathtaking beauty that can adorn any outfit – everything from casual to corporate wear.
Experience the difference that authentic hand-dyed silk can add to your style.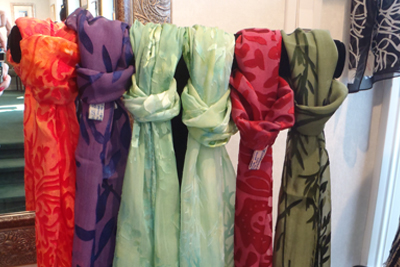 Designing Dragonflies scarves are available in a variety of colors and textures.